The Longridge directory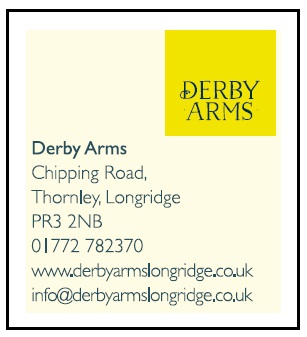 Longridge is a town in Lancashire, England, on a ridge above the River Ribble.The town grew from the mid-nineteenth century as cotton mills and stone quarries were opened. These have all now closed, although stone quarried in the town was used to construct the M55 motorway in the 1970s. Longridge lies near the Roman town of Ribchester.
Today Longridge is a busy town with all the amenities you could wish for in beautiful countryside.


A2A Internet provides web design, domain name registration, web hosting services and ecommerce. A2A specialises in content management websites and has published nearly four hundred web sites using a system that allows the client to update pages themselves and for their websites to have as many pages as they require.
A2A is a small business based in Milnthorpe, Cumbria, and we have clients nationally, and our clients stay with us for years - because we give advice based on experience, we are established, and our prices are fair.

To have your own advert on the Longridge directory online contact Andrew or Becci on 015395 64486.